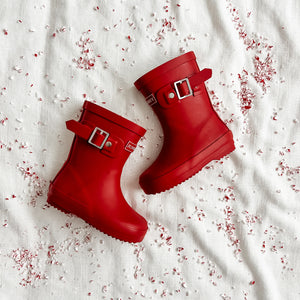 boots will ship at the end of 2023 or early 2024
the perfect Valentine's Day rainboot and year round!
- cotton lining
- waterproof
PLEASE NOTE: preorders can not be cancelled. If you order a preorder item with a ready to ship item, your order will not ship until the entire order is ready to ship. If you want to have your ready to ship item now, you will want to place a separate order for those items.